The flannel is the perfect transition piece to take you from the warm summer days to the cooler fall/winter ones.
Buy the Right Colors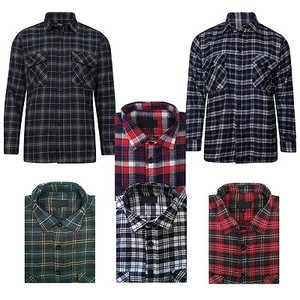 When you're looking at colors make sure that you stick the reds, yellows, blues, and reds. Try to avoid too many colors can be very difficult to style and they can be a bit of an eye sore.
Right Style
When you are trying to find the right style make sure that you stick with the thicker fabric since it is for cooler seasons after all. I would suggest that you embrace check, now I personally prefer the complex plaid prince as opposed to something more regular and balanced like gingham. I feel that flannels should be plaid and thick. The great thing about flannels is that they are super practical and they will look good on almost any body type.
Solo Piece
The awesome thing is that you can wear it as a solo piece, with some light denim, and trainers for a stylish put together look.  Of course you can wear it by itself because the bold print of the flannel makes it a centerpiece for any outfit.
Add a t-shirt Under
Now, if you want a more creative approach, you can just add a white or black basic t-shirt under the flannel; just make sure you leave it completely open.
If you want to start building a stylish a wardrobe on a budget make sure you check out JoinHoney.com and download it. It will literally only take two clicks to install and it is going to be a money saver. When you are buying stylish pieces like flannels, JoinHoney will actually search the web for all of the available coupons. Once you get to the checkout stage you can make sure that you are going to get the best deal possible. This will work for any type of online shopping so make sure you use it for everything you need.
Layer It over A Hoodie
Go ahead and layer the flannel over the hoodie make sure that you stick to neutral colors when you do this. This is more of a younger guy's approach. Only real style professionals can pull this off and let's be honest your friends aren't smart enough or creative enough to do it.
Throw a Jumper Over it
If you want a smarter approach, go ahead and throw a simple grey jumper over the flannel. Make sure you stick with neutral colors and you can wear it with dark tailored denim.
Wear It With a Suit
When you do this make sure you stick to muted colors when you want to wear a flannel with a suit.