There are certain aspects of a male's wardrobe that tend to impress the ladies. Today, I'm going to show you 5 outfits that are centered around items that tend to attract them.
Black T-shirt
One of the things that I know women particular love is the black t-shirt. Why, because it shows off all of your body's contours and muscles. A well-fitting black t-shirt is just like the little black dress for women ( a must have).  This particular black t-shirt will make you look even sexier because it is part of our upcoming basics line for guys. This shirt is so soft to the touch that women won't be able to keep their hands off you.
To top off this outfit, I added a beautiful Vincero watch. This has quickly become one of my favorite timepieces. This watch will make any of the outfits look amazing. It doesn't matter what style you're going to put out because this watch is going to be the icing on the cake.  The amount of quality this watch outputs is amazing. It looks extremely expensive but it's actually super affordable. This watch will top off any outfit and will make your overall style pop. Make sure to use the code TMF for a special discount.
Boots
Boots are a necessity when it comes to attracting women. This is because it adds more of a rugged feel to your overall outfit. Also, keep in mind that boots will make you stand about an inch to an inch and a half taller. Tall + Rugged = Sexiness, the perfect mix to become instantly more attractive. Make sure to keep everything very casual with some denim.
A Suit
Women want a guy that looks successful, somebody that looks like they put in the effort every day. Wearing a suit is the loudest message you can send that says "I've made something of myself". Not every guy can pull this off but I know you guys have the tools to be able to do it.
Glasses
Women want a guy with brains. Glasses give you that sophisticated look that will make you look instantly smarter; the best ways to do this is to get a good pair of frames. You can take this a step further by wearing a turtleneck and layering an overcoat over it. It instantly increases your IQ points, making you appealing to women.
Leather Jacket
Certain women love the idea of having a bad boy, someone that doesn't follow the rules or color inside the lines. You and I follow the rules but we still want some of that action. All you have to do is just look the part and the best way to do it is to throw on a leather jacket.  You can take any outfit you can think of, slap on a leather jacket and instantly look like a bad boy.
We all know traveling can be a little difficult, so today I'm going to show you guys the gadgets that will make traveling easier.
Portable Luggage Scale
We all hate having to pay charges for overweight bags because we all know how pricey those can get. The solution to this problem is to make sure you weigh your luggage BEFORE you go to the airport.
Make sure you check out the Hamswan luggage scale. This scale comes with a large LED display and you can change the weight measurements from pounds to kilos. I also really like the T-shape of the scale because you can grab it with both hands. It's very portable so you can put it in your bag and that way you can weigh your bags for the flight home. The best part is that this will only set you back $12.00.
The Tile
The Tile has to be one of my favorite tracking devices out there. The great thing about this gadget is that you can put it in your bag and you will always know where your bag is. When you go pick up your bag at baggage claim, open the app that way you'll know when the bag is in range, and once the bag is in range turn the ringer on, and you'll know where your bag is. This is a steal for only $29.99.
June House
This is one of my favorite backpacks not only because it's a great price ($68.00) it's also very versatile. You can use it for school, work, and it makes for the perfect carry-on for a trip. The bag is waterproof, so you'll know that all your stuff will be protected.
BagSmart Travel Organizer
This bag is great because you can put all of your tech stuff in here and it will be neatly organized and ready for whenever you need it.  This is a steal for only $20.00
Today, I am going to show you the 5 shirts that I think every guy should have in his closet.
A White Dress Shirt
This one is a staple that you can dress up or dress down. This shirt is a no-brainer because you can use it with pretty much anything. A helpful hint would be to make sure it's in a non-iron format, it's a very functional feature that will save you time by not having to iron it every time you wear it.
Make sure you check out a really cool clothing company called Deo Veritas. This company will deliver custom fit shirts right to your door. One of the best things about it is that you don't have to measure just answer 8 simple questions and their algorithm will come up with your perfect fit. The shirt below was their first try and as you can see it fits beautifully.
They have a vast variety of fabrics that can range from super high-end fabric to lower (high quality) fabric. The best part is that they guarantee that they will have this at your front door in less than two weeks.
A Good T-Shirt
Now, I am not talking about a trendy longline tee. I am talking about a good classic t-shirt. Something you can wear with jeans, shorts, and even with suits if it fits right. The two classic colors are white and black, although, I tend to lean more towards black.
Flannel
A button down you need to have in your closet is the flannel. It's such a versatile piece, especially for fall and winter because it makes for easy layering (leave it unbuttoned to make it more casual). Don't go with something too crazy that looks tacky, stick with your basics, red, greys, blues. You want to make sure it's something that you can use all the time because after all, it is an essential.
Polo Shirt
Another essential that should be in every man's closet is the polo shirt. The great thing about polo shirts is that just like dress shirts, there is a vast collection of different styles. Most of them are super versatile because you can pair them with different types of bottoms (shorts, jeans, chinos, and sometimes even suit pants).
Casual Button-Down
For this type of shirt, there are a couple of features you should look out for to make sure it is causal, it should be cropped shorter so that you can wear it untucked and they usually come in a certain print or pattern (usually flannel or gingham).
Are you hoarding things in your closet? Do you keep telling yourself that you'll eventually wear them? Here are 10 things that you should get rid of. This is my opinion so if you really like them, you don't have to throw them out.
Outdated Shoes
You know which shoes I am talking about, the first pair of dress shoes you were forced to buy. The ones with the rubber soles and squared toes…yeah, they're not coming back so you should probably throw them out.
Madras Shorts
Don't get me wrong, colorful shorts can look awesome in the summer but you don't need to wear all the colors at once. Trust me, these shorts are never coming back.
Sorry Excuse of a Suit
Please, get rid of that suit that you have in the back of your closet. The one that you probably were forced to buy for your first formal event, with 80's shoulder padding and way too much fabric. It's time to throw it out.
DYI Cut Out Tank Top
We've all done this and it's time to get rid of it. Besides, the last thing you want is to be perceived as a tool.
Tacky Accessories and Jewelry
Throw away anything that looks too tacky, cheap, or childish.
Graphic T-shirts
It's time to throw these out, especially if they have offensive or sexist comments on them.
Crocs
Do these even need an explanation?
Anything Ed Hardy
Jersey Shore times are over and they aren't making a comeback anytime soon.
Fleece Jackets
Now you know that no one can rock this. It's thick and hard to layer, do yourself a favor and get yourself a bomber.
Excessively Dirty or Outworn Shoes
These shoes are just taking up space in your closet. You know you will never use them, no matter how many times you tell yourself you will.
We tend to build habits on a daily basis, either because we are lazy, don't know any better, or due to bad influence. The worst part is that without you even knowing, these bad habits could be making you ugly. Here are 10 bad habits that can make you look ugly.
Scratching Your Balls
I know, I know…it itches down there and it may be very uncomfortable, but this is not something you want to be doing in public. Now, this habit doesn't physically make you ugly but it can definitely make you seem very unattractive. Trust me if you do this in public, no girl will want to get close to you.
Growing Out Your Nails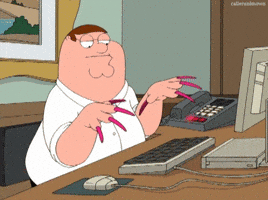 Most guys don't take care of their nails, now I'm not talking about manicures or anything like that. I'm talking about something very basic and simple…cut your nails. Clip them short and don't let them grow out.
Biting Your Nails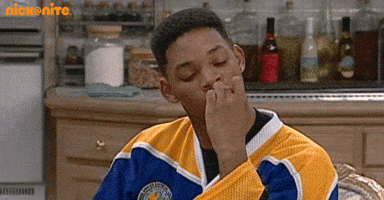 Not only is it very unsightly to see a grown nail-biting his nails but this habit also destroys your nails and makes your hands look very ugly. So, in other words, stop biting your nails.
Not Washing your face
You have to wash your face and make sure you don't use the same dirty bar of soap that you use on your body. That bar of soap will dry out your face and make you prone to more wrinkles. The solution to this is to get a facial cleanser.
Make sure you guys check out Tiege Hanley. This is the best and probably the most uncomplicated system for men. If you're the type of guy who doesn't want to go to Ulta or Sephora to buy beauty products just have Tiege Hanley shipped to your door. This monthly package will contain all of the basics that you need. If you're a type of bare bones guy, go ahead and check out their basic line. This will contain your facial cleanser, a facial scrub, and two moisturizers (am/pm). Make sure you take advantage of the discount code TMFHQ20 for 20% off your first delivery.
Being A Dick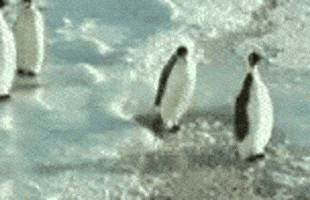 I know that you can't always be in a happy mood or be a ray of sunshine, but when you're in public you have to be able to control your temper.  Being a dick can make people not want to be around you and it can come off as very unattractive.
Not Getting Enough Sleep
Make sure you are getting enough sleep. Lack of sleep will make your eyes look swollen and will make dark circles appear under your eyes. Lack of sleep you will also bring both your energy and your mood down.
Skipping Workouts
This is a bad habit that is very easy to fall into. This bad habit will make you gain weight, lose muscle mass, and weaken your collagen production, which in case you didn't know makes your skin look better.
Not Using Lotion
This is a common mistake…guys almost never apply lotion. Not applying lotion can make your skin vulnerable to premature aging, make your skin blotchy, and leave your skin with severe dryness. So take a couple of seconds in the morning and make sure you moisturize.
Slouching
Initially, this can make you feel relaxed but the reality is that you are causing a lot of pain and damage to your spine. Poor posture can extend your gut and round your shoulders. Having proper posture will make you look more confident and more handsome.
Always Being Negative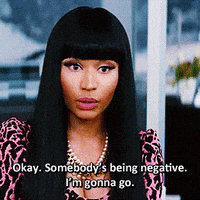 You know that a negative state of mind can affect your exterior appearance. Make sure to look at the cup half full once in a while. The more positive your state of mind is the more it will reflect on your appearance and it will make people want to be around you more.
Today, I'm going to show you some of the coolest phone gadgets ever made and the best thing is that most of them are very affordable.
Hamswan iPhone case
We all know that waterproof cases usually cost a lot of money (about $100) but the Hamswan waterproof case comes at a steal for just $19.99. I love this case because well, it actually works. It's not just waterproof but it's also shockproof, dirt proof, scratch proof, and it's also ice proof.  It also has a ring on the back that turns 360°; you can use it as a stand or even put your finger through it and use it to hold your phone. Take it from me, buying a waterproof case is definitely a great investment.
iDragon Memory Card Reader
Do you find that your phone is always running out of memory?  Do you find that you are always searching for a charger whenever you're out? Well, I have a great solution for you! The iDragon memory card reader is a 2 in 1 cable that for $15.00 you will have both a phone charger and a memory card holder in just 1 cable. It uses a microSD card and you can use any microSD card between 60GB and 120GB. It's very easy to use, just insert the SD card and download the app, this will make it easy for you to download your pictures, videos, or documents into the SD card.
AvanTree Keychain
Having a cable to charge your phone is a must if you're going to be out all day. However, we don't always carry a backpack or briefcase because it's not always convenient, and carrying a rolled up cable in your pockets can be a hassle. The AvanTree keychain is a genius idea because you are actually carrying a cable on your keys. It's a little keychain that's nice and slim and you can charge your phone and transfer data on the go. For only $12.99 this is a steal.
db MAGIX Amplifier
You all know how much I hated when Apple removed the headphone jack.  Fortunately, the db MAGIX amplifier is an adapter that you can plug into your phone and not only can you plug in your headphones, but it's also an amplifier.  On top of being an amplifier and an adapter, you can also control your music (it has a pause/play, rewind, and fast-forward buttons) and it includes a microphone so you can take a call without taking your headphones off.  The db Amplifier will run you about $70.00.
The truth is that having a big butt is not just for girls. The reality is that part of having a great physique and looking great in clothes is being able to build strong round glutes that fill in those pants. No one wants a pancake butt, so today I am going to teach how to build up strong glutes.
Workouts
In order to build up your glutes, you need to make sure you are targeting the right muscles. Keep in mind that you are targeting 3 muscles (gluteus maximus, gluteus medius, and gluteus minimus) and you need to make sure you are hitting all three during your workout.  Here are a few workouts that will help you target those muscles.
Glute bridges

Weighted Lunges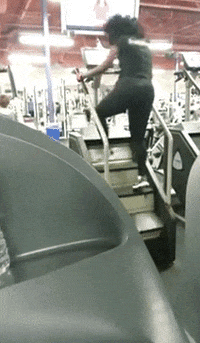 If you need some extra help make sure to check out our Online Fitness Coaching Program.
Understanding Muscle vs Fat
You want to build your butt with muscle not fat. When you work to enlarge your glutes your butt is going to get that firm, athletic, and sexy appearance. The appearance of how your butt looks boils down to how much muscle vs. fat you have.  The more body fat you have the less firm, round, and shapely your butt will look. There is not a body fat percentage that will work for everyone; I believe that you should try to get your body fat to be under 20%. You'll start getting leaner and your muscles will start showing.
Calorie Intake
If you step on the scale and you see that you might be a little overweight or that you have too much body fat, you're going to have to change your calorie intake. In order to lose that body fat, you're going to have to eat fewer calories than the calories you need to maintain your current weight.
Go to google and search for TDEE (Total Daily Energy Expenditure) calculator. This will tell you how many calories your body uses on average to maintain your weight.  If you want to maintain your bodyweight keep the calories the same if you want to gain weight eat more calories, and if you want to lose weight eat fewer calories.  How many calories you subtract is up to you, but remember that a healthy rate is losing 1 to 2 pounds per week. Make sure you constantly track your progress and within a few weeks you'll start to see and feel the difference.
You know I'm always trying to make you guys look more jack; so today I'm going to show you a few hacks that will make you look more muscular.
Avoid the Baggy T-shirt
Now I know that the baggy t-shirt is "hot" right now, but if you want to look more muscular this is a trend you'll want to avoid. Remember that it's all about the seams! Look at your shoulder seams, on most of these oversized or baggy t-shirts the seams end up falling longer than where your shoulder usually ends. This makes your shoulders look droopy, soft, and rounded. You just end up looking like you are too small to fill the shirt.
Make sure your sleeves aren't too long. They hide a huge portion of your arm, making your arms look like twigs.  You need a t-shirt that ends just around mid- bicep. A good hack for this is to roll up your sleeves. It will expose your triceps, which is the largest part of your arm, making you look more muscular.
Skip the Hoody
Fall and winter seasons are approaching and as we all know the average uniform for most guys is the hoody. Yes, hoodies can also be stylish, but if you want to look more muscular stick to jumpers or pullovers. These tend to fit closer to the body so it enhances and shows off your physique.
Have Good Posture
This is a free hack but it is probably the hardest one to do. It doesn't matter how muscular you are if you have bad posture (rounded shoulders or hunched back) you're going to look disproportionate. On the other hand, if you're a skinny guy with good posture, you'll come across more muscular.
An easy hack you can use is to go to a wall and put your back against the wall. Make sure both your head and shoulders are touching the wall.  This will show you how you should be standing and sitting on a daily basis.
Jeans
Jeans are a great option for skinny guys who are looking to add a little bulk to their overall frame. Jeans are a great option because they tend to be a little thicker, unlike, trousers or Chinos which are on the thinner side.
A little hack for you is to cuff up your jeans. If you're a tall guy, this will shorten down your legs a little bit but it will give your legs the illusion of being wider.
Shoes
This tip won't make you look more muscular overall, but choosing the right pair of shoes will increase the visual weight of your overall outfit. Not only will a good pair of boots give you an extra inch in height but the chunky design will make you look heavier overall. I know you can't wear boots all the time, so an alternative would be to go for a high top sneaker. This will give you the same effect but it will be a little more casual.
Push ups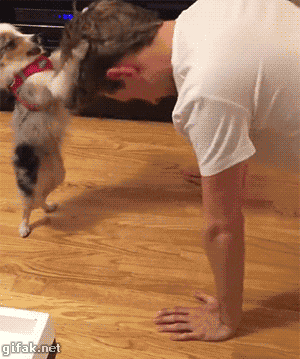 Here is a secret for you…before you go out do 10 sets of 10 reps of push-ups very slowly. Yeah, I know this is supposed to be clothing hacks but doing push-ups will instantly rush blood to all the right places and give you a great boost.  When you implement the previous tips with this one you're going to look like Arnold Schwarzenegger when you walk out the door. (Don't worry, you can thank me later.)
You probably thought I was going to tell you to dress sharp and meet her at her doorstep with flowers. Well… you're wrong, unless you've already been flirting with her (or at least talked to her once), she'll just think you're super weird. You want to come across as a cool guy that she'll be lucky to date and I know just how to help you.
Build Up Your Social Life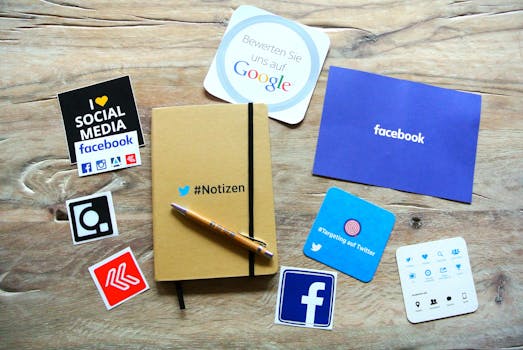 Your goal should be to be an interesting and cool guy. Girls will flock themselves to you just because of that. It's important to understand that you can have everything going for you on the exterior, but if you have no substance, she'll get bored and leave.
The first and most important thing that you can do is to always work on yourself first. Make sure you build an interesting life full of hobbies and passions and the rest will just fall into place.
 Style
Never wear something too over the top!  You don't want to scare her, overpower her, or overdress her because you'll just make her feel uncomfortable. All you have to do is make sure you're in style and that your clothes fit right.
Stick to shorts, jeans, or chinos for your bottoms and for tops stick to t-shirts, cotton casual button down, or Polos.  When it comes to jewelry, never wear something too feminine. Make sure it's masculine and that it will actually turn women on.
The Benjamin Franklin Effect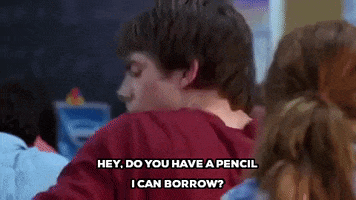 I recently read an article that talked about a psychological phenomenon called "The Benjamin Franklin Effect".  It explains why people will tend to like you more after they've done a favor for you.  The reason is that the mind has trouble reconciling the fact that they went through the trouble of doing you a favor, even though they don't actually like you, thus, they will end up liking you.
Next time you see the girl you like, ask her for a small favor. If she does it, then you're already off to a good start. Remember that it can be something as small as asking to borrow a pencil or asking for a piece of gum.
Start Building Up the Relationship
Once you have broken the ice and have talked to the girl you're interested in, start building the relationship with her. If you asked her to do you a favor and she did it, you know she likes you at least a little bit. Take this time to impress her, talk to her every day so that you can make your intentions clear. This is very important, this is a common pitfall that a lot of guys fall into. When you are trying to impress a girl you need to make your intentions clear so that you don't end up in the friend-zone.
Remember that it's important to think before you speak, so you don't stumble and make a fool of yourself. Go ahead and make sure that you slip in at least one sincere compliment; it will signal to her that you want something more intimate than a friendship.
Go M.I.A.
Once you've hit that peak in your relationship, where you've had a streak of flirty texts (or in person) go M.I.A. for a couple of days. It may sound a bit childish but it will be the last nail in the coffin to impress her and make her like you. Women love attention and when you don't make yourself constantly available to her, it will make her want you more.  This will make you seem more interesting to her than a guy who is always available to her.
You don't have to be rich to impress other people, but it's always nice to put your best foot forward, show off your quality clothes, and just come across as well put together like you've invested a lot of time into your wardrobe. Here are certain things I do to make my outfits seem more expensive.
Tailor Your Old Clothing 
Learn how to tailor. Literally, buy a sewing machine and learn how to tailor. A few YouTube videos and a quick Google search can help you learn how to hem and taper your own pants, which in turn can save you an extra $20 and a trip to the tailor.
I recently took an outfit from Walmart and made it look better than anything  you could probably buy at the mall.  How? I got it tailored. I'm not lying when I tell you that fit is everything!
Buy a Full Leather Jacket
Keep in mind we're going for that expensive look without actually breaking the bank. As everyone knows, a good leather jacket can cost you thousands. Look for a leather jacket with a max price of $300 and if you want to be extra frugal and save more money, go for a faux leather jacket.
It's important to invest in certain pieces that look expensive but didn't actually break the bank.
Buy a Nice Watch
The emphasis is on nice. I have a vast collection of watches, everything from very high-end to very low-end. I love every piece and each one has its purpose in my wardrobe.
If you want to make your outfit look super expensive without breaking the bank, that middle tier is where you want to be; not super high-end but not super low-end. You're going to spend a little more than on cheaper watches but you're going to get ten times the value in looks and quality. It will make your wrist and overall outfit look very pricey.
Watches from our sponsor, Linjer are the perfect example. Linear is a company that does an amazing job of driving home on value and quality for their price point. It looks like a two or three thousand dollar watch but the price tag is twenty times less than that. These watches are made with very high quality items.
If you don't believe me, go to their site and check out all of the customer reviews!
Avoid Synthetic Fabric
It's not about how much you spend or the name brand on your tag, it's about the quality and value of the product you bought. That cheap shine from synthetic fabrics like, nylon, polyester, and acrylic can be spotted from a mile away cheapening your overall outfit.
I recently showed you how spending an extra $5 gave me a t-shirt that was made out of a natural fabric but looked ten times better than the cheaper one made out of a combination of natural and synthetic fabrics. Keepin mind the diference was only $5.
Fast Fashion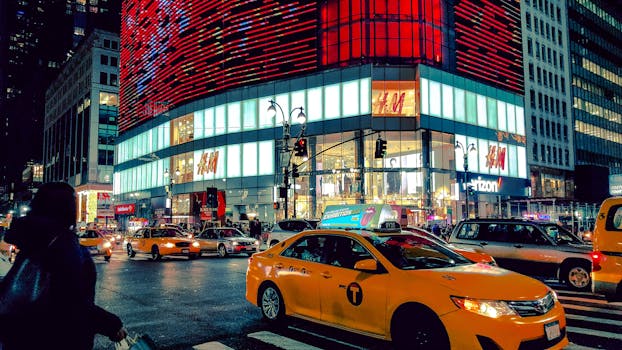 If you want to look expensive, you want to wear things from high-end fashion houses, except, those things come with a hefty price tag. There is a reason it's called fast fashion; they literally dupe the designs from all these major fast fashion brands and all the stuff you see on the runway and instantly put it on the shelves so you and I can purchase them at ridiculously low rates.
So, instead of spending thousands at Balmain you can probably go to H&M or Zara and find something that looks super similar for about $30.