Today, I am going to talk about the top 5 winter/fall essentials that should be in every man's closet.
Turtle Neck
This is a classic staple and one that should definitely be in your closet. The beauty of the turtleneck is that it will make any outfit look sophisticated even if you are just wearing it by itself. The great functionality of it is that it keeps your neck warm and it covers your neck even if you have a long one. It also gives the jawline the appearance of a good bone structure.
Boots
I mean duh, they call it boot season for a reason. The fact is that no other shoe will offer the amount of protection, functionality, and style that a pair of boots is going to give you. Keep in mind that you'll probably only be able to wear them for a couple of seasons so the best thing that you can do is take advantage of them and wear them.
Overcoat
This is another timeless piece that needs to be in your closet. An overcoat will make any outfit look sophisticated and it really does work with almost anything. The style of the overcoat will definitely depend on where you live. If you live in a warmer area that still get a bit cold, you should opt for something along the lines of a trench coat, but if you live in a very cold area, you should opt for something like a camel coat to keep you warm

Bomber Jacket
One of the most stylish popular menswear pieces has to be the bomber jacket. Bombers have been around for decades so you know that you will be wearing this for seasons to come and you will still look stylish. On top of adding more visual pounds to your overall look, it is such an easy piece to layer because it's cropped shorter so your other layers will also show.
Sweatpants
This is definitely an essential for all of your lazy days. They already have a thick fabric, which means that it is going to keep you warm. Now, just because it is fall and winter, it doesn't mean that you are going to stop going to the gym and you are definitely not going to go in gym shorts, because of this having a good pair of sweatpants is a must.
You're probably wondering what type of mistakes you could be making with your underwear, well here are the 7 top underwear mistakes every guy makes.
Overly Tight Underwear
Forget the painful pinching and the uncomfortable readjusting you have to do just to give your balls some air, well mostly if your underwear is from Tani's. Your underwear should not be too tight at your waist or thighs, it should fit snuggly around both. The great thing is that if you're wearing Tani underwear you will have extra room in the crotch area.
Performance Underwear
I know that these probably feel great against the skin but this type of underwear is made with synthetic fabric that doesn't breathe well. Natural fibers breathe a lot better and what synthetic fibers do is trap moisture, which will create the perfect environment for fungus and bacteria to flourish and trust me you don't want that.
Staying In Your Sweaty Underwear after the Gym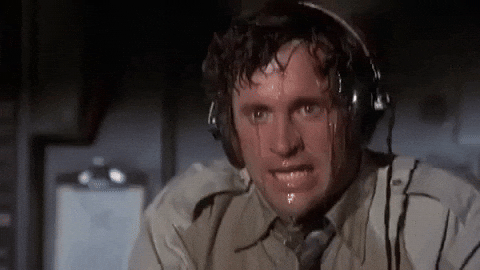 We all know the feeling after coming home from an intense workout. You are tired and probably feel exhausted, so you get home and you delay the shower so you stay in your sweaty. That sweaty underwear is the perfect place for even more bacteria and fungus. The easiest way to solve this problem to not be gross and just take a shower as soon as you get home from the gym.
Not Spending Enough on Underwear
Unlike women in our heads, it makes sense to not spend so much on something that no one else will see.  So, to use those cheap Walmart packets seem like an amazing deal but in reality, you are truly getting the short end of the stick. Just spending a little more on underwear can make the biggest difference. I personally believe that the best investment that you can make is on Tani underwear, their underwear uses the best Beachwood fibers that are the best on the market, once you try these out and feel the difference, you will never go back to cotton. With these you won't have to worry about trapping heat and moisture down there, because of that you will never have to worry about chaffing or irritation.
You're washing your Underwear Wrong
That area of skin down there is very sensitive so washing your underwear with heavy detergents that are packed with perfumes and chemicals can lead to itchiness and rashes down there. According to the American Academy of Dermatology, they recommend that you wash your underwear with hypoallergenic detergent to prevent rashes.
Re-wearing Old Underwear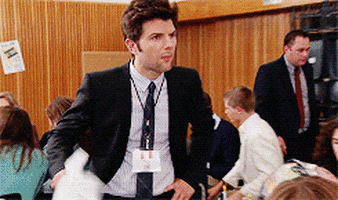 Please, don't wear your dirty underwear more than once. I read somewhere that a used dirty pair of underwear can contain from .1 to 1 gram of feces. So when you wear your underwear again just think how you are wearing feces.
Going Commando
I really don't understand why you would do this. Why do you want your balls just going everywhere and the real issue comes when you wear a harsh fabric like denim. Please, guys, do yourself a favor and wear underwear.
Defining your style is not about having a closet full of clothes. It's about knowing how to use the clothes you have and using the small accessories that will help you increase your style. Unfortunately, the accessories are what most guys overlook, so today I am going to show you the 7 accessories that every guy should own.
Grooming Kit
This is definitely an essential for every guy and the best part is that you could get your own from Amazon for about $15. This is the perfect essential for when you need tweezers to pluck your eyebrows or a nail clippers to take care of your nails.
Have A Good Cologne
Having a good scent is very important, now I can tell you which one will smell good on you because everyone has a different PH balance. The good thing is that there are tons of reviews online to help you get started in finding the one that s best for you. All you need to do is spray a little on in the morning and that will make you smell good all day.
Glasses
This is a must have that I have talked about many times before. Glasses are so important because they improve your style and they also hide your imperfections. Glasses are symmetrical so they make your face look more symmetrical and if will give your face more definition and make you look more attractive. If you don't know where to start, start off with the club masters or aviators since these styles usually work for everyone.
Jewelry
Jewelry is another area that guys don't pay an of attention to. This is very important because wearing the right jewelry will make your outfit look a lot better. All you have to do is out in just a little extra.
Good Hair Comb
A good hair comb is an essential tool that will give you the perfect hairstyle. The metal comb will last longer than a plastic one and the best part is that it's just as affordable as the plastic one.
Watch Box or Winder Box
You don't want to have your watches just lying around. Make sure that you get either a watch box or a winder box. Having either of these will help protect your watches and they will also help you organize your watches so that it is easier to pick them out in the morning.
A Proper Bag
Make sure that you don't pick one that can be easily confused for a purse. Buy something that looks like a backpack, satchel, or a briefcase, the one you choose will depend on the stage you're in. It is a good idea to not cheapen out on this accessory, buy one that will last you for a long time and will make you look good.
So I probably should've done this article earlier but better late than never. Today, I am going to go over some of the best backpacks to use for school and still be functional and cool for this school year.
Leather Backpack
This probably has to be one of my favorite options for school. Not only is this the most dapper option but if you get good quality backpack it will probably last you for years and the best part is that the more you wear it the better it will look. The perfect option for young guys has to be the Mahi Leather backpacks. They are the perfect option because they are super affordable and made with excellent quality. They are handmade and will be at your door in about a week and the best part is that you can customize your backpack.
Casual Style Backpack
If you are more of the casual type of guy make sure that you check out June house backpacks. This is the perfect option for guys who want to be casual but also want to be stylish. June house backpacks deliver the perfect blend of style and functionality. The best part is that it has tons of space, padded shoulder sleeves, padded air mesh back,  and it's also waterproof so make sure you check it out.
Modern Style Backpack
The Modern style backpacks tend to be way more minimal and tend to have a clean aesthetic. What they lack in functionality they end to make up for looks. I think that this type of backpack is for the guys that want a more streetwear/street style. This is the perfect backpack if you are looking for a more stylish option. Make sure you check out Venque Modern backpacks to get some stylish options.
Tech-Inspired Backpack
A tech-inspired backpack is for the guy that wants more function but doesn't really care about style. This bag from Luxur is at a reasonably low price and it is very functional. It has an overall clean design and it doesn't look overly bulky or nerdy. It is made from an anti-scratch, anti-tear, and waterproof fabric. It also comes with comfortable air mesh padding system and the best part of it is that it actually comes with a cable inside to hook up your external battery pack and it has plenty of storage.
Make sure to tell us which backpack is your favorite! Thanks for reading!
Gentlemen, I think that we should be prepared for anything but then again, we are also just grown up boys (who love their toys). So, today, I am going to talk about the 7 gadgets that every man should have.
Portable Bluetooth Speaker
This is truly the perfect gadget to enjoy your music, movies, audiobooks, and your shows. This is especially necessary when you are at a party or gathering with your friends, at the beach, pool, or even just hanging out after school. I bet that if you really sat down and thought about it, you'd realize how there are times when the speaker on your phone is just not doing it. This is when a portable speaker can really come in handy.
A Pair of Bluetooth Headphones
My personal favorites are the Apple Airpods, but unfortunately, they do come with a hefty price tag. The awesome thing about these is that they are so small and minimal that no one will notice that you are wearing them. You can also take calls and command Siri with them.
Fitness Tracker
What I really love about these is that it helps put things into perspective. It actually gives you tangible numbers to work with like how many calories you burn and how many steps you take in a day. This gadget will help you set and reach your goals throughout the day. The great thing is that many of these trackers actually record how you sleep throughout the night, so it will hopefully help you get some better sleep.
External battery
How many times a day do you find yourself looking for an outlet to charge your phone? This problem can be avoided by just simply having an external battery with you. The external battery will prevent you from having to go through the hassle of looking for an outlet.
Pocket knife
A pocket knife is a very functional tool to have. You can also be very smart about it and carry a multi-tool knife or just carry a normal pocket knife with you. You never know when you may need and its always to have one handy.
Lightweight Laptop
Just make sure it is something that is slim and compact and that it serves your purpose.
A Smart Phone
It's the one thing that most of us can't live without and the one we probably use the most. Make sure that the case that you are using for your smartphone is slim, compact, stylish, and most important of all that it protects your phone.
Make sure to tell us which one of these gadgets is your favorite and thanks for reading!
Today, I am about to do the impossible for you. I am going to show you how to rock your sweatpants out in public and still look both comfortable and stylish.
Know the Occasion
You can't be looking like a bum everywhere you go unless you are some sort of genius and own your own fortune 500 company (unfortunately, most of us don't fit that description). Some events will require you to put a little more effort into your style while others will allow a more comfortable attire.  For the occasions where you don't have to put your best foot forward, a comfortable yet stylish outfit is a must.
Buying the Right Gear
In order to accomplish a stylish yet comfortable look you need to make sure that you buy the right gear and for this, a good pair of sweatpants is a must. Make sure you check out Public Rec and especially their all day everyday sweatpants. They are very aptly named since you can literally wear these sweatpants all day every day and still look good. They are designed with the idea of comfortability and style. They are made with elastic fabric that is super comfortable so even while you might be looking stylish you won't be sacrificing comfort.  The reason they are great is that they fit properly, they are not too tight or too loose. They also come in 6 different colors so that means that you have a ton of options to choose from.
Get Creative With It
Once you have your base ready to go (sweatpants, shoes, and top) don't be afraid to step outside of the box. If you want to dress up your sweatpants a little bit, go ahead and throw on some classy sneakers on, a t-shirt, and a denim jacket. This will give you the perfect syndication of something that looks dressy but is still comfortable. You can also do the same with a bomber jacket, it can be a technical one like one from Public Rec or even just a regular one. The great thing about a bomber jacket is that it gives you the option to start layering, every time you start layering, your outfit instantly becomes more intricate and stylish.
Fit
You definitely want your sweatpants to be a tailored fit. The tailored fit is what makes an outfit look more technical and more of an athleisure type of look. If you wear something that is too baggy, it can add pounds to your overall style, which is not something that anyone wants. When it comes to tops, the fit can vary a little more but in my personal opinion, I would still stick to a tighter fit.
Make sure you use the code TMF for a great discount!
Make sure to let us know, how you got creative with your Public Rec sweatpants. Thanks for Reading!
Who is excited about fall? I know I am and now we get to talk about the 5 outfits that you can wear this fall.  Oh and by the way these will come with some killer footwear.
Of course, you are going to need some killer footwear for all of these outfits and the best place to go find some is Thursday Boots. If you don't have at least one pair of Thursday Boots then you are definitely missing out, because not only are they affordable but they also have so much quality and value ingrained in them that you are going to have them for years. Most of their boots come in different colors so that you can match them with pretty much any outfit you choose.  If you don't believe me, just check out how I paired some of my Thursday Boots with the outfits you see here!
Trench Coat
This is a coat that you need to have for the fall season. It's a lighter coat that will keep you warm during the brisk fall nights for when you don't want to put on a thick overcoat. Perfect option for the type of weather when it's not too cold or too hot.
Camel Coat
Another classic that should be in your closet is the camel coat. A camel coat will make your outfit look more sophisticated. The best part is that this coat is very versatile, you can throw it over a sweater or even a suit and it will still look good. This means that if you're a younger guy you can dress it down or dress it up if you're a little older.
Sweatpants
If it's more of a casual day, where you're running errands or walking the dog the best option is to go for a good pair of sweatpants. Now, just because you are wearing sweatpants does not mean that you should look like you just rolled out of bed, make sure that you are wearing well fitted tailored sweatpants. If you want to step outside of the box without sacrificing comfort, pair your sweatpants up with a men's wear piece like a bomber jacket or a denim jacket.
Biker Jacket
This is an absolute essential for any wardrobe, it's a timeless piece that you will be wearing for multiple seasons so it's a good idea that you invest in a good one. Personally, when I wear a biker jacket, it usually means that I'm going for a bad boy look. For this type of look, I usually like stripping color from the outfit and sticking to your dark neutrals (black, navy,  and grey. The best thing about the biker jacket is that you can pair it with basically anything and it will still look good.
Overcoat
When it comes to the winter time there is nothing better than an overcoat. Usually, when it comes to an outfit for this piece, I like to keep it monochromatic and again stick to the dark neutral tones, which are perfect for the fall and winter seasons
Which of these is your favorite piece? Make sure to let me know in the comments and thanks for reading!
It can be very difficult to dress well when you're a teenager, so here are some tips to help with the process.
Shopping Brands
At this point in your life, you might not want to invest I timeless pieces when you might not even fit in it in the next few years. Instead, go ahead and invest in brands that are popular and trendy today. This will make you feel more comfortable in your grade level.
Do not be Afraid to Step Outside the Box
Don't follow the herd. It's very easy to just fall into step with everyone else. Something that I know that not a lot of teenagers do is wear a watch, this will add a lot more elegance to your overall outfit.
Make sure that you check out the Vincero watches. A Vincero watch is a perfect accessory and the best thing is that it won't make you feel uncomfortable or overdressed. Vincero watches will match any outfit that you wear, it will make your outfit look a lot more expensive than it really is. They have a variety of watches that can range from very simple watches to some that are a little busier.
Mak sure you use the code TMF for a special discount!
Wear the Right Shoes
At this age, it is best that you focus on sneakers or casual shoes like boots. Make sure you break the mold, instead of wearing the A 1s that everyone wears go for the Stan Smiths or maybe even a Chelsea boot.
The Right Hairstyle
Right now is the perfect time to start figuring out the perfect hairstyle for you. Make sure you put in some effort into your grooming.
Classics You Can Invest In
If you still want to invest in classics, make sure you stick Chinos, dark denim, or your Chuck Taylors. These pieces will make you more stylish without making you uncomfortable.
The 6 best fall/winter fashion trends for men
Coats with Fur around the Neck
This is a great style if you live in a cold area. If you live in a warmer area this option would probably not be the smartest choice.
Oversized Sweaters
If you have your basics covered to make sure you buy yourself something trendy by investing in an oversized sweater.
Moss Green or Army Green
If you want to be even more trendy make sure to buy some of your pieces in an army green or a moss green color, which is very in style at the moment.
Quilted Pieces
The great thing about these quilted pieces is that you don't have to layer them in order to stay warm and you'll look very stylish.
Turtle Neck
This is an elegant piece and looks good with almost anything. Make sure you get something that is high quality. It also structures your jawline
Nostalgia Brands
Nostalgia brands like Tommy Hilfiger and Reebok are making a big comeback vintage style sweaters the 90's logo print . I know that Tommy can get a little expensive so you can always opt for a brand like Reebok, which is more affordable yet will still be stylish.
5 common things that instantly ruin your style
White Socks
I see a lot of guys wearing white socks with all of their outfits. This is such a common style that you can even buy them at the grocery store, which should tell you just how unstylish they are. The stylish alternative to this is to go for some color but make sure that you don't go overboard with the color or print.
Matching Your Clothes
Not knowing how to properly match your clothes can ruin your outfit. If you want to be sure that you are always matching your outfit correctly just make sure to follow a few steps.
When it comes to patterns and prints make sure that they vary in size
Keep it in the family, if you want to wear different shades of the same color.
Complimentary colors will always look great
Tacky belts
I personally believe that you should keep this region minimal because you shouldn't be drawing too much attention to this region. A belt cuts your body in half and adding a huge tacky belt to that can actually make you look shorter, so make sure you keep your buckle to a minimum.
Gig line
The gig line is the imaginary line that runs from your neck all the way down to your groin. This means that everything should line up with this line, your buttons, shirt plackets, zipper, and belt buckle should line up in a straight line.
Sagging pants
It's epidemic and we need to stop it…please don't do it. Make sure that your pants rest naturally at your waist. Don't be the guy with the saggy pants!