You know I'm always trying to make you guys look more jack; so today I'm going to show you a few hacks that will make you look more muscular.
Avoid the Baggy T-shirt
Now I know that the baggy t-shirt is "hot" right now, but if you want to look more muscular this is a trend you'll want to avoid. Remember that it's all about the seams! Look at your shoulder seams, on most of these oversized or baggy t-shirts the seams end up falling longer than where your shoulder usually ends. This makes your shoulders look droopy, soft, and rounded. You just end up looking like you are too small to fill the shirt.
Make sure your sleeves aren't too long. They hide a huge portion of your arm, making your arms look like twigs.  You need a t-shirt that ends just around mid- bicep. A good hack for this is to roll up your sleeves. It will expose your triceps, which is the largest part of your arm, making you look more muscular.
Skip the Hoody
Fall and winter seasons are approaching and as we all know the average uniform for most guys is the hoody. Yes, hoodies can also be stylish, but if you want to look more muscular stick to jumpers or pullovers. These tend to fit closer to the body so it enhances and shows off your physique.
Have Good Posture
This is a free hack but it is probably the hardest one to do. It doesn't matter how muscular you are if you have bad posture (rounded shoulders or hunched back) you're going to look disproportionate. On the other hand, if you're a skinny guy with good posture, you'll come across more muscular.
An easy hack you can use is to go to a wall and put your back against the wall. Make sure both your head and shoulders are touching the wall.  This will show you how you should be standing and sitting on a daily basis.
Jeans
Jeans are a great option for skinny guys who are looking to add a little bulk to their overall frame. Jeans are a great option because they tend to be a little thicker, unlike, trousers or Chinos which are on the thinner side.
A little hack for you is to cuff up your jeans. If you're a tall guy, this will shorten down your legs a little bit but it will give your legs the illusion of being wider.
Shoes
This tip won't make you look more muscular overall, but choosing the right pair of shoes will increase the visual weight of your overall outfit. Not only will a good pair of boots give you an extra inch in height but the chunky design will make you look heavier overall. I know you can't wear boots all the time, so an alternative would be to go for a high top sneaker. This will give you the same effect but it will be a little more casual.
Push ups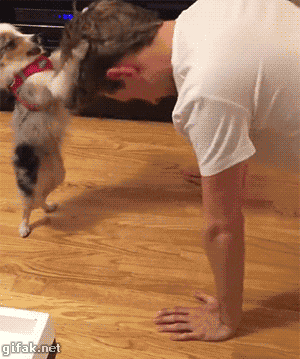 Here is a secret for you…before you go out do 10 sets of 10 reps of push-ups very slowly. Yeah, I know this is supposed to be clothing hacks but doing push-ups will instantly rush blood to all the right places and give you a great boost.  When you implement the previous tips with this one you're going to look like Arnold Schwarzenegger when you walk out the door. (Don't worry, you can thank me later.)